Let's face it, I didn't time this well. Finishing a boat just as the clocks change is not ideal, so Boudicca was going to have to spend the winter at home. I needed a cover and quick!
I was recommended by Chris Lintern at Shoreham to go to Cover Care who are based in Thornham Marina, just down the road from Emsworth. All I needed to do was get the boat down there, and they would make a fitted cover there and then.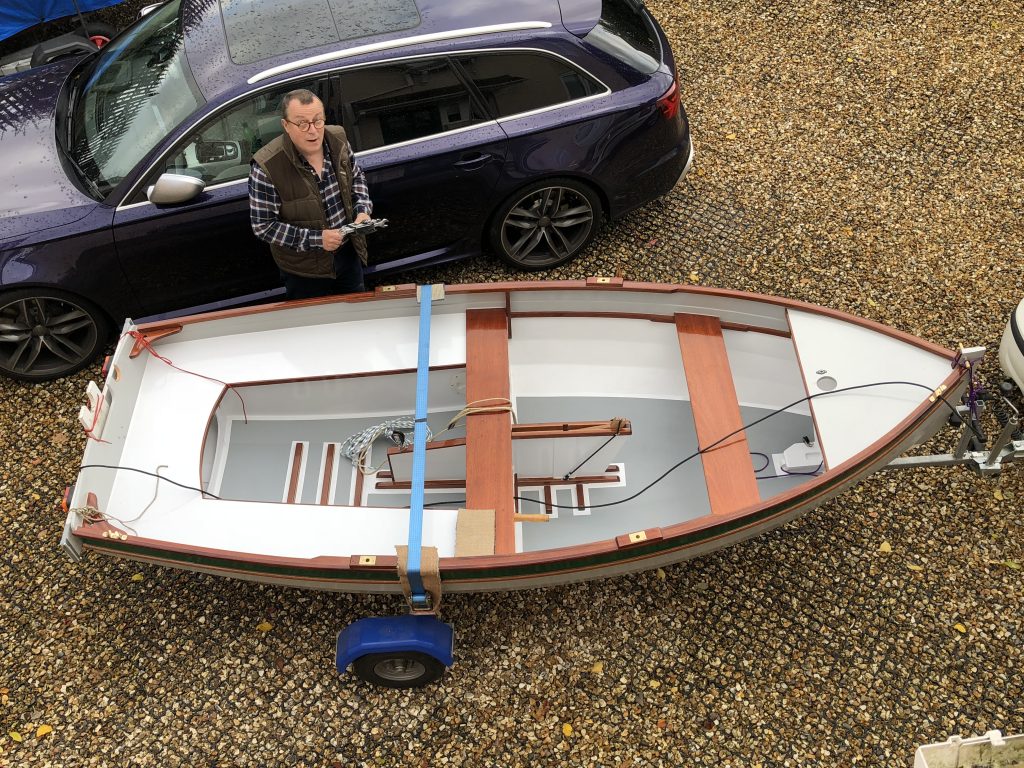 Dave Hockaday was very helpful and, true to his word, I collected the boat with cover later that day. Just as well, as it was pissing down with rain.
Everything was perfect, including a snug collar for the mast where it passes through the transom, and a coverall for the stem.
The maiden voyage would have to wait until next year…….