The next attempt at getting to East Head followed the same pattern – launch at Itchenor (don't forget the face mask if you want to pay the dues in the harbour office – doh!)
This time, a northerly wind was forecast, swinging round to a SW breeze. By the time we got there, it was already filling in from the south-west, but in fits and starts.
While trying to reach the pontoon to pick up Signora, the beautiful Colchester smack Primrose passed by, on passage from Overy Staithe in Norfolk. I had a quick chat with those on board, and they recognised Boudicca as a Vivier design! Small world but I guess these old gaffers move in the same circles. It was good to see a smack from my neck of the woods.
It didn't take us long to reach East Head this time, and it was absolutely beautiful. Many yachts were moored off the beach, and quite a few tenders had been dragged up. Someone had even set up a table and chairs for 6-8 people, who were woofing down their lunch with wine flowing. We left Boudicca to rest at the water's edge, and settled down for lunch. What a glorious day!
The office tracked me down on the phone, but I sent them this photograph to say I couldn't take their call right now.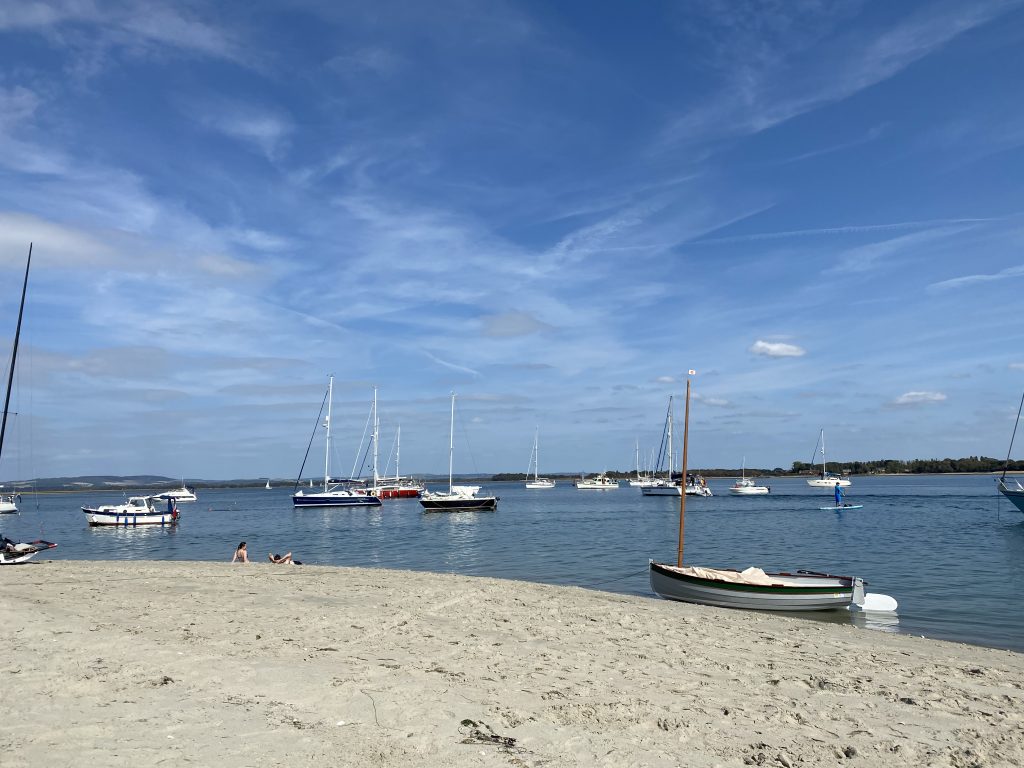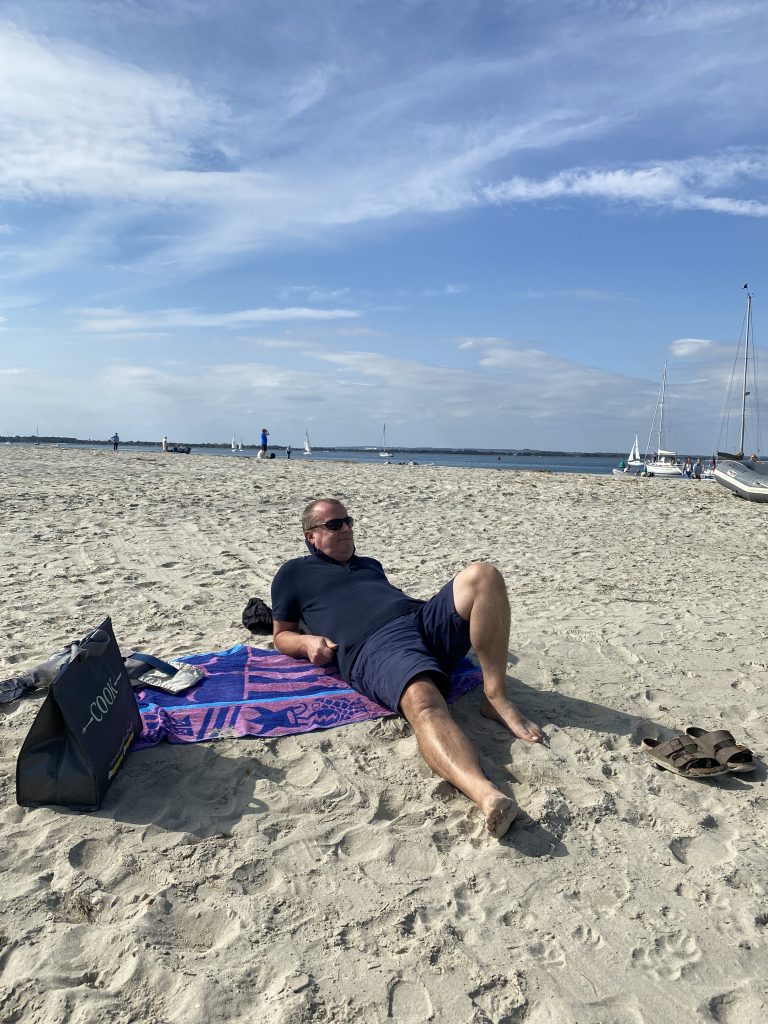 By the time we had finished our lunch, the wind had dropped to nothing, so it was time to think about getting back before the tide started to ebb. Time to break out the oars, and we set off, occasionally sailing when a zephyr appeared, but it was going to be a bit of a slog.
We got about half-way, when a huge Beneteau passed by and asked if we fancied a tow. They had seen us leave the beach and wondered how far we would get under oar.
The tow was gratefully accepted (thanks to Naivasha & crew), and as we approached Itchenor, a light breeze appeared, and we made the rest of the way under sail.
A lovely day, but note to self – maybe investigate buying an electric outboard motor for future use!