Back at the end of 2014, when most of the world was sane, and we all had a future, we decided to move from Buckinghamshire to the South Coast, not least because my weekend trips round the M25 to Shoreham-by-Sea to go sailing were starting to grate – in the days before WindGuru, I never knew if there would be enough wind or too much wind until I got there.
A big move indeed, especially as the business was still in Wingrave, Aylesbury, so this became part of an exit strategy.
I was browsing Rightmove one day (as you do) and happened upon a fascinating house on the Chichester Canal (who knew there was one?), with all sorts of features which would 'come in handy' for a sailing type. As it turned out, the architect was a sailor, based in Itchenor, which explained a lot.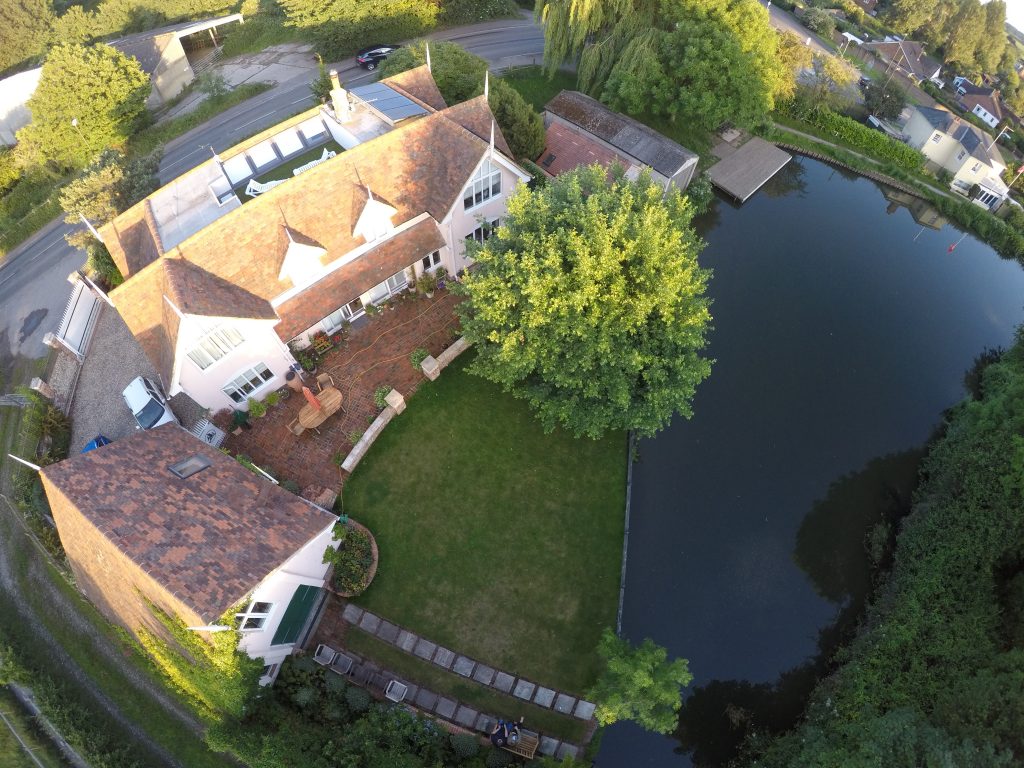 A quick trip down to Chichester one grim October day, and we fell in love with the house and the general area, and the seeds were sown. My creative juices were running, and I could see so many possibilities, and a change of lifestyle for the better.
Another trip in November, still raining, confirmed that we would have it, and the rest is history. We moved in April 2015, about the time we also moved the business to Bedford, to be managed by our ever growing team, with me working remotely with Skype, Webex, TeamViewer and the joy of the internet generally.
Now it was just a 35 minute drive to Shoreham, which opened the possibility of Wednesday evening sailing in the summer too!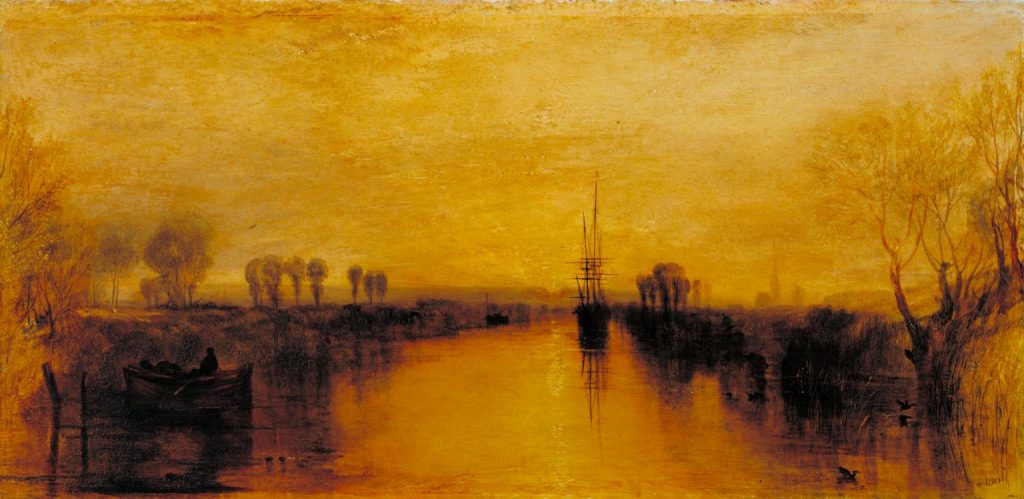 Chichester Canal c.1829 painted by J M W Turner showing the view from Poyntz bridge, up the canal to the cathedral. He must have set up his easel outside our window! The view today from the (newer) bridge is much the same, so all the more reason not to build an A27 spur road across it.