I suppose the first official sail was when Signora and I went down to Dell Quay for our first sail together. A glorious day, without too much wind, so we hooked up Boudicca to the Panda and set off. It's only around 4 miles by road, and if you time it right, the parking is not too bad.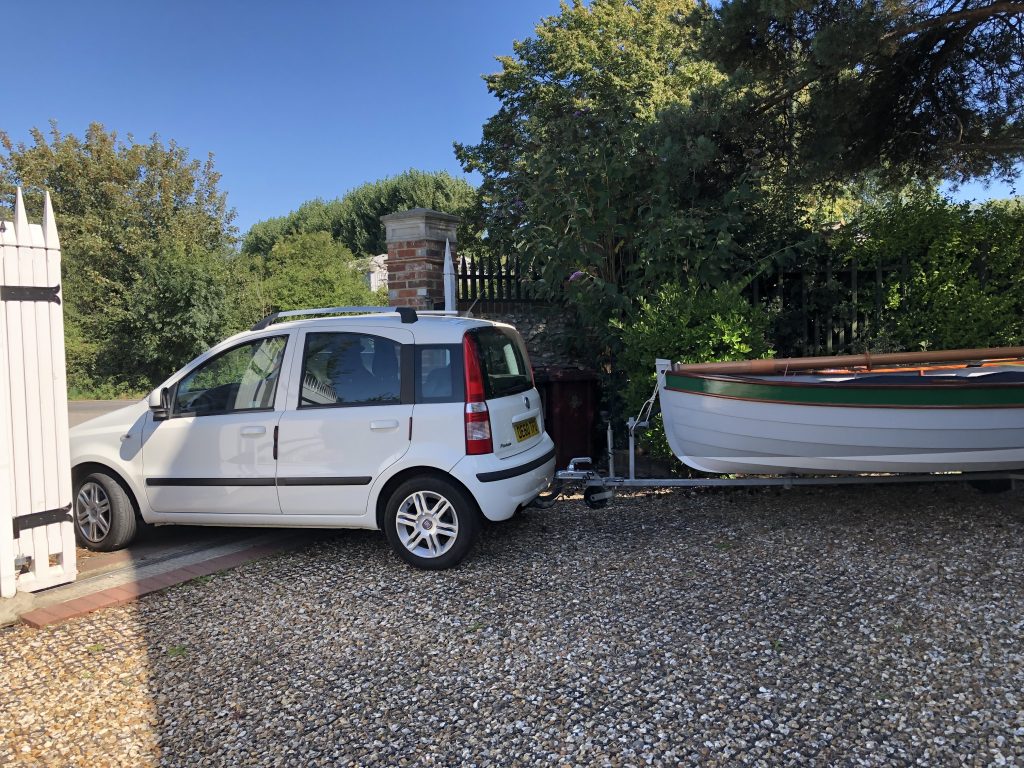 It can be a bit tricky launching a sailing dinghy at the quay, as, depending on the wind direction, the wind shadow of the sheds plays havoc. As Signora was going to be on board, I opted for a quick row to the pontoon, before hoisting, and letting the crew on board
The oars which Bill bequeathed me are a bit short for the aft rowing position, but at least they stay out of the way when stowed. I think I will revisit making a proper sized pair of oars at a later date
Our first voyage together went without incident, with a quick trip down to Itchenor, and the crew enjoyed it immensely. Good decision!