Of course, before we can go sailing on Chichester Harbour, we have to pay our dues. We went down to Itchenor on one of the Harbour open days in the Spring, and while there were stands advertising and selling rubbish to those that wish to fill their houses with rubbish, we took the opportunity to call into the Harbour office to register for a licence. A one-off payment gave me a sticker which had to be affixed to the port quarter, hopefully the first of many……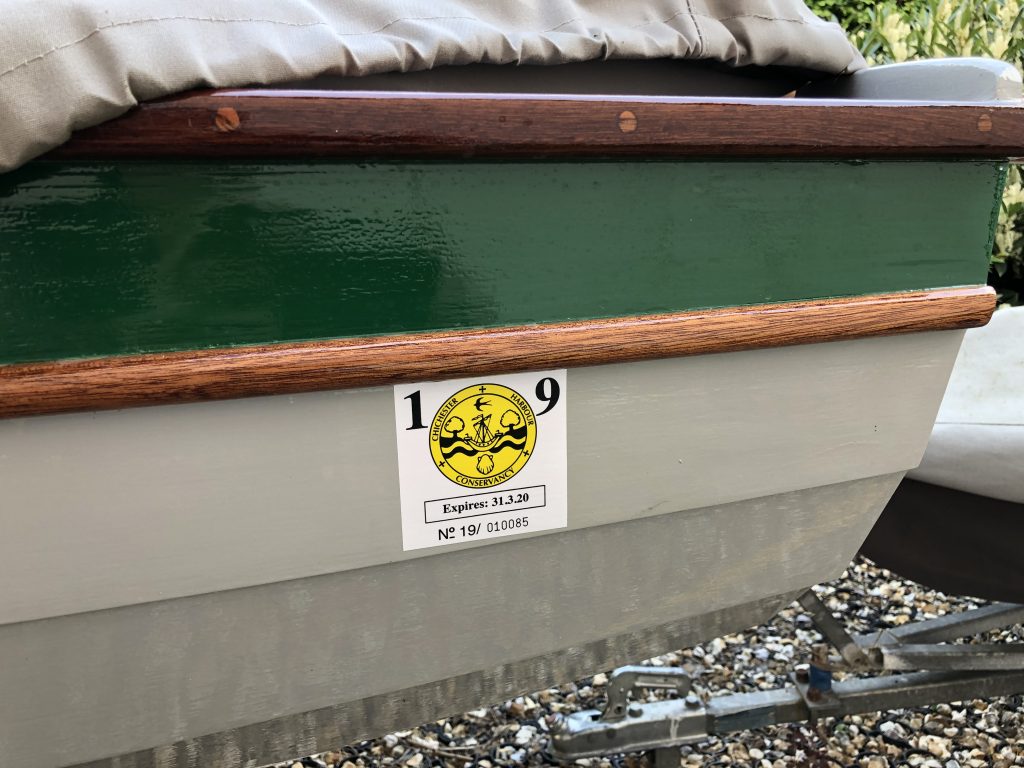 ….and we were ready to go. I was informed that to launch at Itchenor would entail a £5 fee each time, which I thought was a bit extreme in view of the fact you also have to pay for the parking, so I decided that Dell Quay would become our base. The only advantage of Itchenor is that you can launch at pretty much all states of the tide, whereas Dell Quay turns into a mudberth more than 2 hours either side of high water.
However, with some general awareness of tide times, I'm sure that's manageable, even if it means being stuck at East Head all day waiting for the harbour to fill.