During the build, I asked the great Michael McNamara if he would make the lugsail for Boudicca. Although he is renowned for his racing sails – he is our nemesis in the Hornet and Wayfarer fleets – I knew that he made sails for boats on the Broads, and had just done a set for a refurbished International 14 at Itchenor.
Made out of the same nice off-white cloth, it came with battens, reef points and tell-tales for a very reasonable price, considering it was a one-off from an A4 drawing!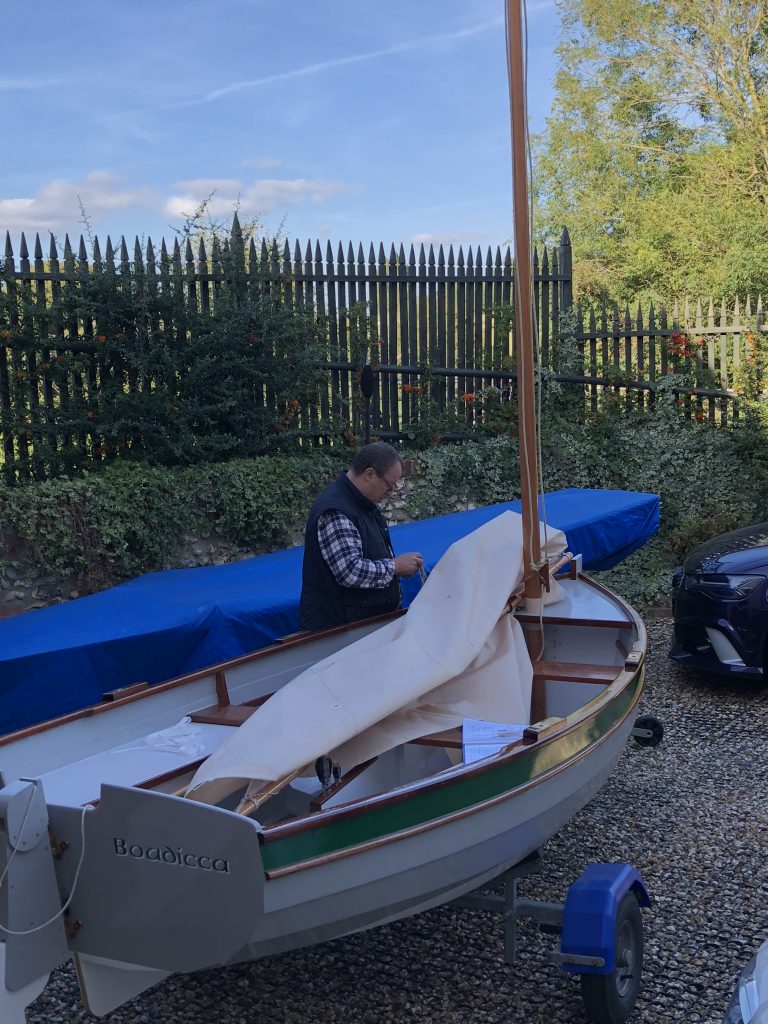 This had to be lashed onto the spars, and the rest of the running rigging put in place. For the halyard and downhaul, I originally went for a traditional polyester which looked like hemp, but in practice, this was not a good move as the stretch was huge. To get a lugsail set properly, a LOT of halyard/downhaul tension is required, and a low stretch rope is a must.
Fortunately from my Hornet history, I had a bucket of blocks and fittings, so I found a nice ratchet block for the mainsheet, and some Harken ball bearing blocks for the rest. Dead posh!