As an Essex boy, coming from the Blackwater estuary, my boat aesthetics have been influenced by the local working boats. One such is the Colchester smack, an evolved working boat designed for oyster dredging and herring netting. With their low counter stern, they always look elegant, and many are now being dug out of mudberths and put back into, albeit leisure, service. The colour scheme was often grey hull, with contrasting sheer strake, as shown by this photo of Charlotte Ellen below.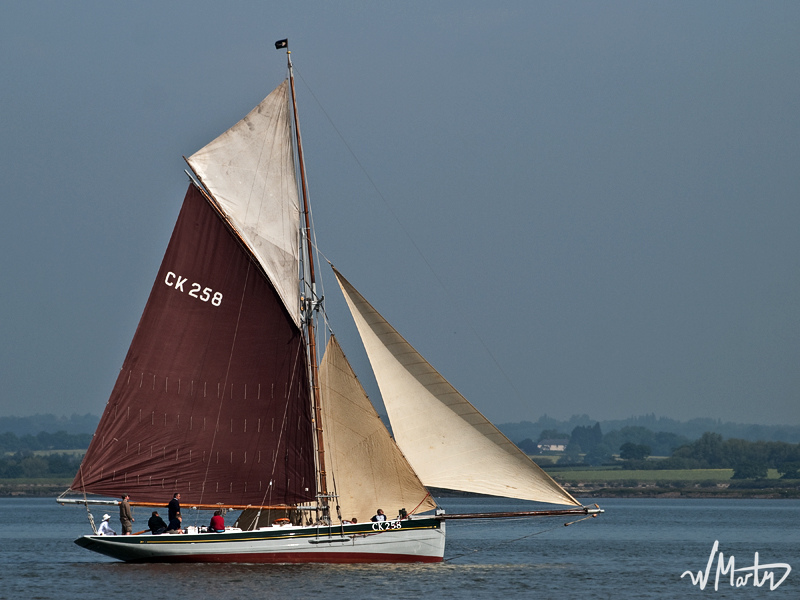 So, the colour scheme of this little Morbic was going to be grey, with green sheerstrake, and white bottom, which will help make her look a little less chubby.
Again, I went for the Epifanes two-pot polyurethane products, which have proved excellent in the past. It's expensive stuff, but hopefully will not require much maintenance in the near future.