Once painted, the hull needs a few extra touches to complete the outside. A couple of brass half-rounds are fitted to the skeg and the stem, to make things a bit more hard-wearing……..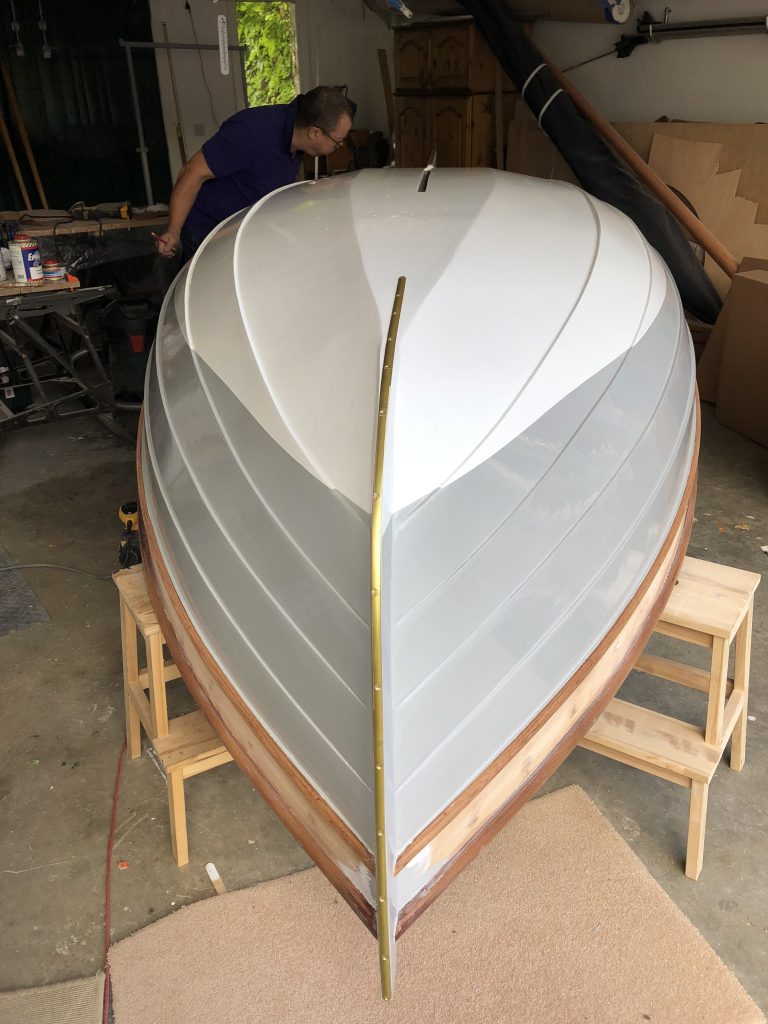 ….and the drainage hole fitted in the transom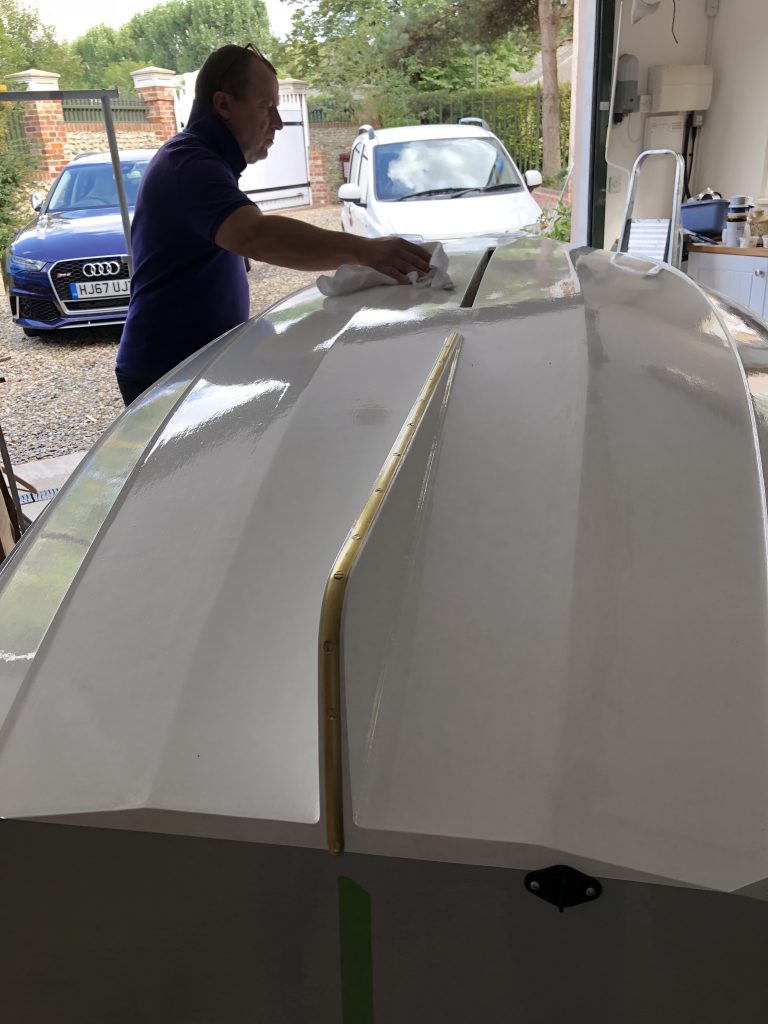 Before the final turnover, I thought it a good idea just to check the fit of the centreboard, and get the shockcord hooks in the right place inside.
I had thought about putting some slot gasket too, but let's see how she sails before seeing if it's really necessary.