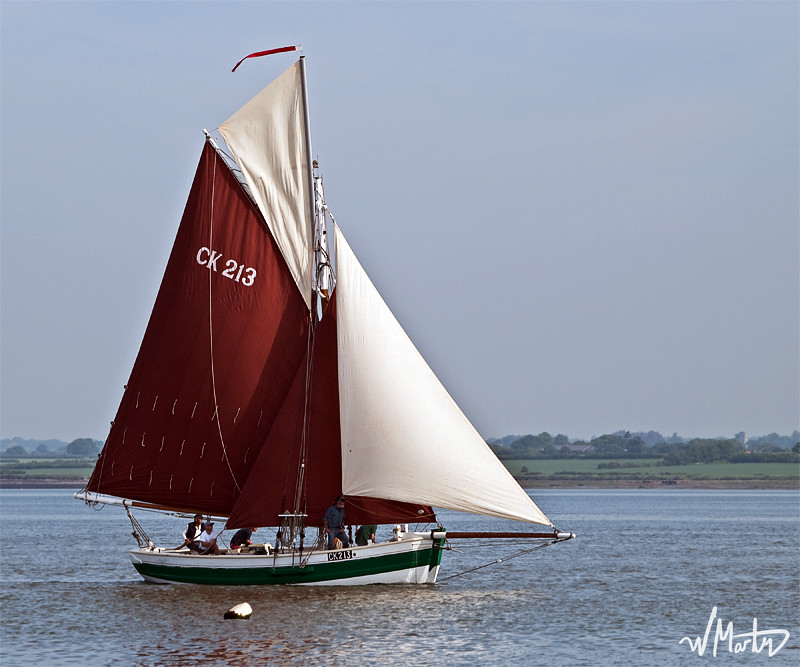 Boadicea is a Colchester smack, built in Maldon just after the Battle of Trafalgar, and still sailing today, in the hands of the Frost family in Mersea. That makes her probably the oldest sailing vessel still in use in Europe today! Strictly speaking, she is more like a Bawley, with a transom stern rather than the elegant sweeping counter you normally see on oyster-dredging smacks. At only 30ft long, she's small by the standards of later boats, but well-proportioned nonetheless.
I was brought up in Mersea to the sight of Boudicea moored off the houseboats in Besom Creek, and I suppose the name stuck. I therefore chose the name Boudicca for my creation, preferring the less anglicised version of the name.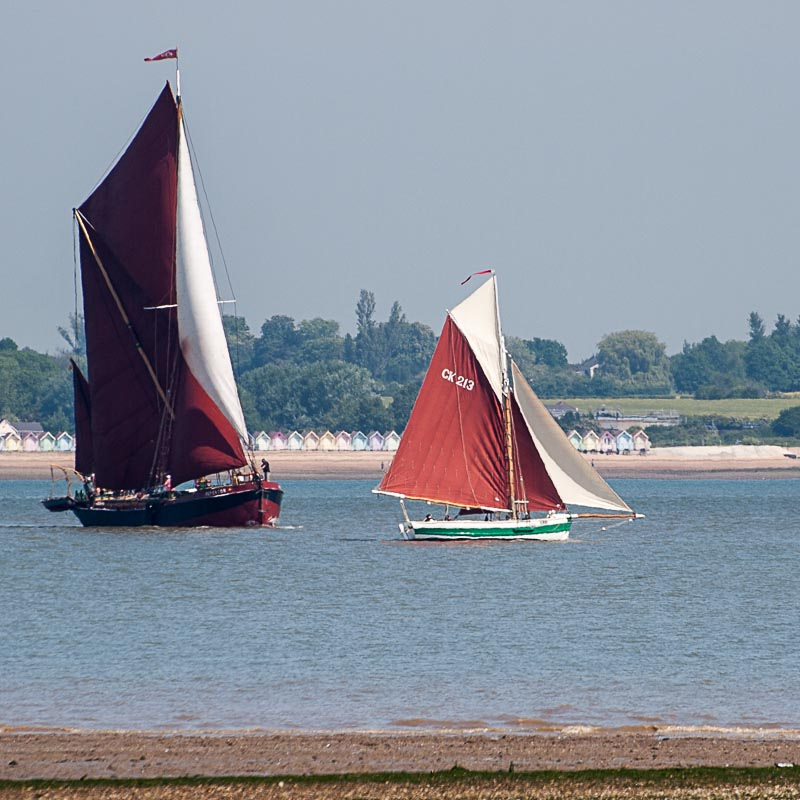 Boudicca was Queen of the Iceni tribe, based in Colchester (Camulodunum), and led an uprising against the Romans in AD60, when they reneged on a previous agreement with her husband Prasutagus. Colchester (allegedly the oldest town in England) was razed to the ground as a result and Boudicca died shortly afterwards.
The Victorians loved the story, and she became a symbol of British resistance, with her bronze statue standing opposite Big Ben on the Embankment in London, riding a horse-drawn chariot.
All that remains is to add the name to the transom, so I chose a suitably Celtic font and ordered up the artwork from Funky Monkey.
Again, the laser proved useful in getting it horizontal, and while at it, I added a piece of masking tape, to ensure the rudder fittings would be vertical when fitted.