The sailing bug started as I grew up in West Mersea, Essex, where my parents moved when I was only two weeks old. They also had a passion for boats, and my father originally had a yawl called Kitty Alone. The name came from the book by Rev Sabine Gould, who was the vicar of Mersea, and also wrote Mehalah, a tale of life in the Essex marshes. I believe he was also the author of the hymn 'Onward Christian Soldiers', which was our school song at West Mersea Primary School, and we had it drilled in to us endlessly at school assemblies!
My father bought a 12′ sailing dinghy, known as a Searanger, in order to teach me and my sisters to sail. Clinker built, and decidedly solid, it was a good basis for learning the basics. It was gunter rigged, and didn't really lend itself to dry sailing, so it was anchored off the waterfront in Mersea when not in use. This presented its own problems considering the range of tides in the Blackwater estuary!
We spent many days and hours pootling around the creeks in Mersea and beyond, including trips with the tide up to the Sun at Salcott, where we always sat outside with a ginger beer and packet of crisps (small blue bag of salt included!), while our parents enjoyed the local beer (probably Ind Coope in those days)
The Searanger was called 'Spingere', as my mother had just enjoyed a Danair holiday in Italy with her sister Pamela, and thought it amusing to have 'Push' written on the transom.
It later transpired, during a refit, that she was actually called 'Susie', as we found a brass nameplate screwed under the main thwart. Therefore she was sail number 11 as evidenced on this page I found on t'internet, thanks to Gunfleet SC.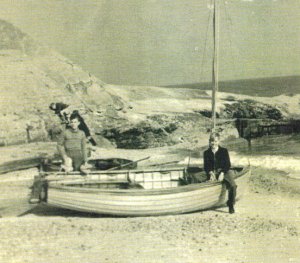 Searangers are still sailed today, and until recently, there was a class at the annual West Mersea Town Regatta, and for all I know, there still is. Even when I graduated to a Mirror, a far more modern craft, Searangers were still competing on handicap at the Dabchicks SC, and gained a reputation as PY bandits.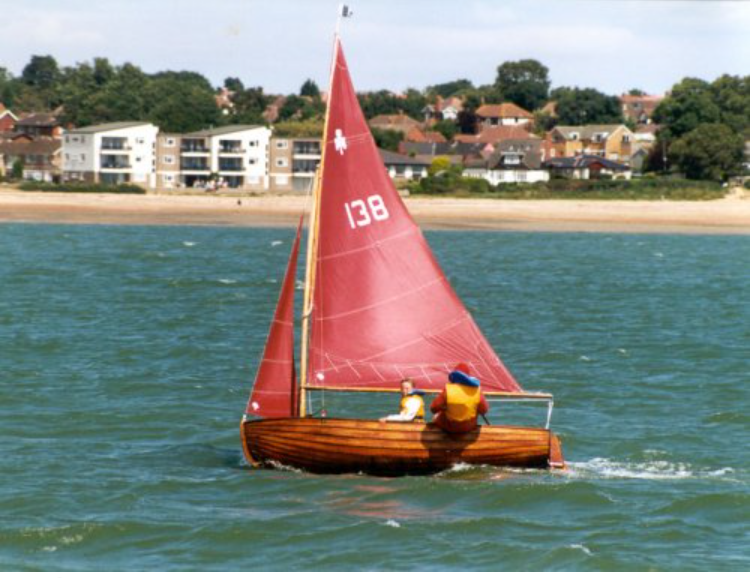 The upshot of all this was that despite my progression into Mirrors, Hornets, International 14s, Bosses, etc, I still harboured the idea that a 12 foot clinker dinghy was the way to potter around harbours and creeks.
The seed was sown……..