Every spring, the Dinghy Show is held at Alexandra Palace in London, and it is when the dinghy sailors of all shapes and sizes come out of hibernation and contemplate the new season. It's a great opportunity to catch up with old friends, and normally, for me, this means being on the Hornet stand, fending off old buggers who come along and reminisce about having a Hornet with a sliding seat, even though such things were replaced with a trapeze over 40 years ago.
One old acquaintance is Dave Chivers who hails from Brightlingsea, and is now something important in the RYA measurement department. Over a beer, we reminisced about Hornets and Brightlingsea One Designs (which appear to be having a bit of a renaissance) and I expressed the thought that it might be fun to have a 'classic' dinghy.
Dave mentioned that you could buy kits to build classic designs, and pointed me towards Jordan Boats near Taunton. This was tempting to someone like me with limited woodworking skills!
I have actually built a boat in the past – just before I left for university, I teamed up with another Brightlingsea chum to buy a Hornet bare hull from Brian Cory in Deal, and complete it very much on a budget. The end result was a boat which was 25 lbs underweight, and it wasn't difficult to see where the weight savings were! We knocked it up in a barn in Mersea, and its first outing was the 1976 Hornet Europeans in Fishguard, Wales. Needless to say, it wasn't a great success, and I remember Jim Wood, a Hornet old hand who had just built his own boat, came along and said he assumed the boat was a temporary fix, and expected that we would finish it later!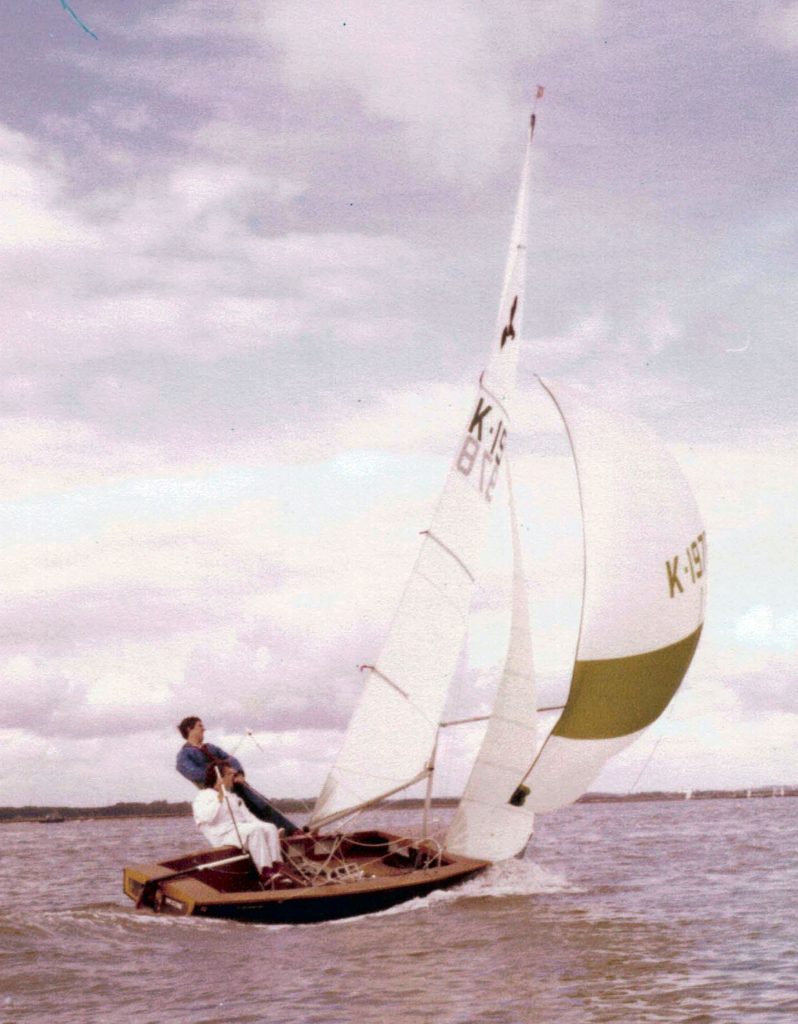 It wasn't so bad, and it followed me to Southampton, where we sailed it on and off at Weston SC. After selling it on, the last I heard was it had sunk in Portland Harbour after a capsize. For all I know, it's still there.