Now the time has come to lift the hull off the frame and turn it over, to build the innards. The kit includes MDF parts to make a cradle to keep the hull in shape while you work.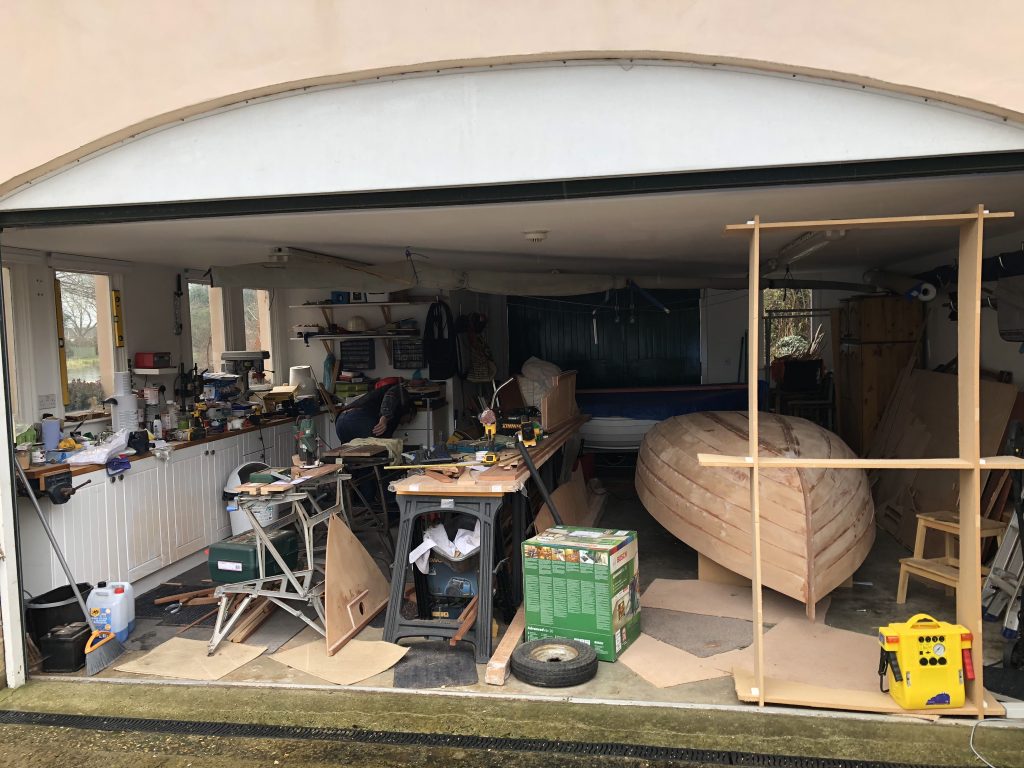 All that remains is to undo the bolts fastning the hull to Stations 1, 3 and 5, and lift off. An easy one man/one Italian job. A few clicks and crack, but it all came away easily, and although being very light, the hull was already nice and stiff.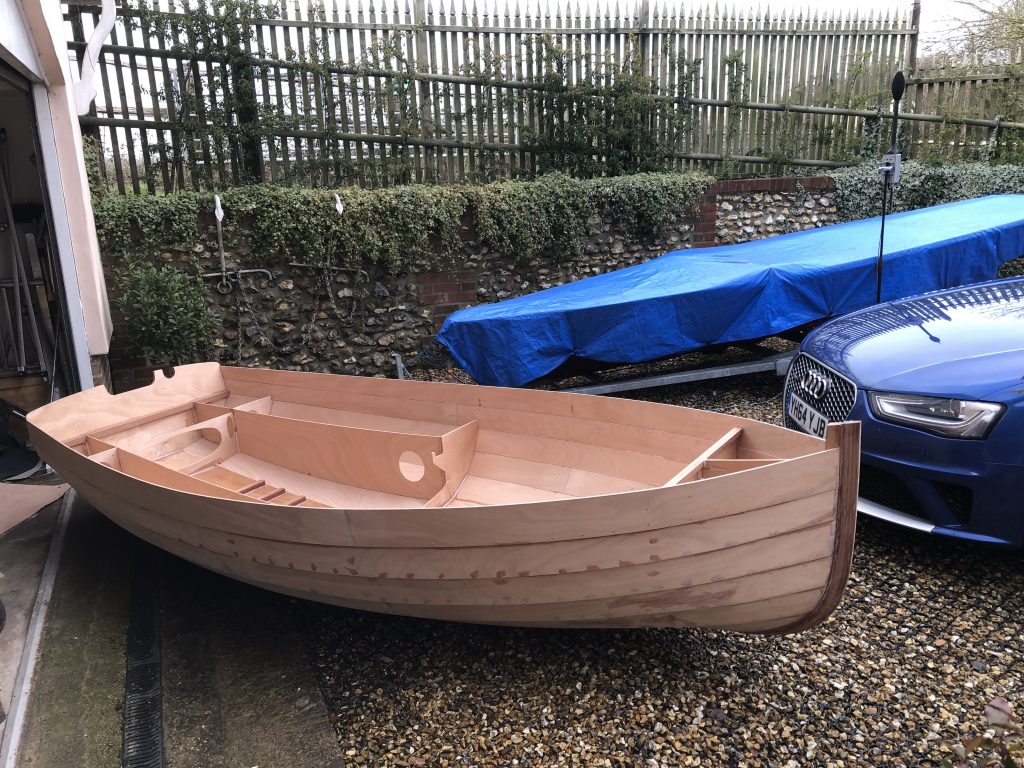 Initially I thought the cradle was designed to sit on top of the MDF tunnel, which is fine for some of the work, but it quickly became clear it should be on the floor, so the tunnel/frames can now be disassembled and stored.